Built on the EC-Net platform and leveraging its same infrastructure, EC-Net Access offers all the functionality expected from a leading-edge access control system. Distech Controls' solution further incorporates the latest in mobile-friendly access reader technologies for the ultimate occupant experience, as well as integrations for photo ID badging, visitor management and video monitoring.
A fully scalable solution that can integrate with your BAS and other building systems, Distech Controls' offering is ideal for projects ranging from single door installations to multi-building deployments, providing unmatched flexibility and ease-of-use.

Access control, video monitoring and visitor management systems leverage same EC-BOS-8 and EC-Net Supervisor that is used for the BAS, all based on EC-Net 4

Intuitive Web client user interface offers easy system setup and administration to multiple users from anywhere at anytime

Zone management monitors and arms/disarms secured areas, provides people counting capabilities in zones, sets occupancy limits

Threat-level management manually or automatically changes building access control based on up to 255 different threat levels

Create custom graphics to give operators quick access to critical information

Mobile credentials put more control into the hands of your users by turning their mobile device into access badges

Configurable Wiegand formats to avoid replacing existing credentials and readers when retrofitting systems

Elevator floor control establishes individual floor access for better, more secure occupant access management

Database integration to quickly import data from other access control systems or HR databases

Photo ID integration to print badges and verify identity by comparing photo to video feed

Video system integration to view and control cameras from the same console as other building functions
EC-BOS-8 Multi-Protocol Web Building Controller
The EC-BOS-8, when combined with the remote reader and remote IO modules, serves as a building's access controller including the personnel database. The same unit can also be used for BAS management and integration with other building systems and can further be scaled up with other EC-BOS-8 controllers under an EC-Net Supervisor for larger sites.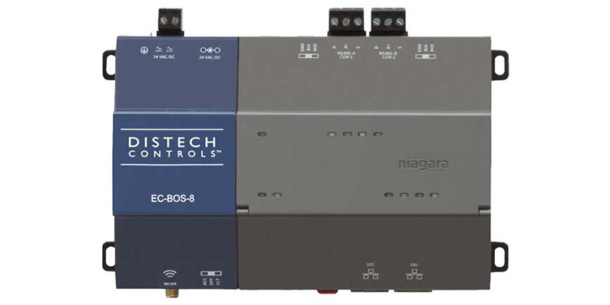 The EC-Net 4 Supervisor is a software platform used in server class applications. It makes managing all buildings at an enterprise level possible, giving facilities managers the ability to quickly respond to problems and insights to optimize their system. EC-Net 4 Supervisor also integrates with enterprise-level personnel databases, photo ID badging, and visitor management software.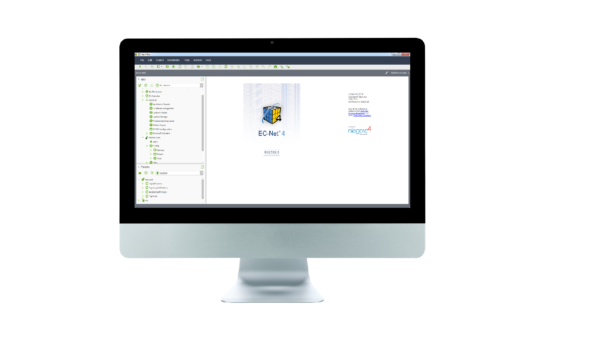 Card Readers and Credentials
EC-Net Access incorporates a complete solution of both physical and mobile credentials, as well as contactless readers in a variety of form factors for physical and logical access control as well as converged solutions for building and computer access, transit payment, cashless vending, biometrics and other applications. Use your mobile device (e.g. smartphone, tablet or wearable) to gain access to secured doors, gates, networks, services and more.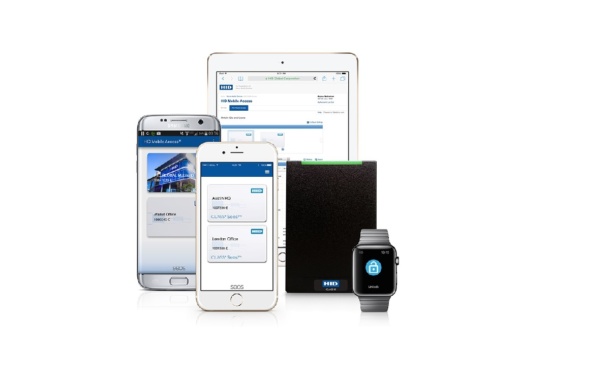 Interested in Getting More Information About Our Access Control Solution?