How Efficient Is Your Data Center?
The phenomenal growth of the internet and computer usage in general has fueled a boom in the development of large data centers, along with the upgrading of existing ones to cope with the increased computing density. As all aspects of business and our day-to-day lives become more and more dependent on web services and computer processing, ensuring that data centers operate reliably and efficiently has become even more important.

Our controls are specified by leading web service providers because of their high reliability, flat IP system architecture, open protocol support, excellent cybersecurity, and RESTful API for edge integration with the data center's IT management services. These advanced features enable significant operational efficiency improvements and energy cost reductions for data center owners and managers.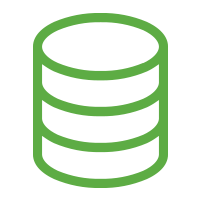 Your Data Center
The future is now for data centers. Keep your data center servers up and running through our proven IP-based solution that creates a more secure and open network enabling easy integration of systems with a wide range of IT and business applications.

Your Energy Costs
Our building automation system can bring everything together in a cohesive and centralized fashion. In being able to visualize this information, assess relationships and establish benchmarks, you can optimize your energy efficiency.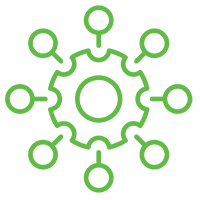 Your Facility and Its Operations
We meet even the most demanding data center control requirements (even remotely) via fully programable controls and advanced graphical configuration capabilities. Integrate your building management data with your operations software via RESTful API for DCIM capabilities to monitor environment, energy usage, alarm management and more. Leverage technology such as RESTful API, BACnet IP, connected controllers and unified systems, to help future proof your data center as technology continues to advance.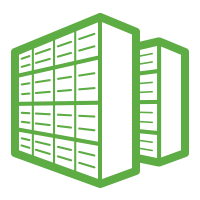 Your Security and Reliability
Secure your data center with security features built directly into hardware and software like TLS 256-bit encryption, built-in HTTPS server and HTTPS certificates. Ensure the reliability of your servers with our state-of-the-art controls that maintain and monitor your facilities within precise environmental conditions 24/7, helping maintain proper equipment operations and successful remediation of hotspots.