Is Your Facility in Good Health?
Maintaining indoor air quality is a necessity for hospital and healthcare facilities. But did you know there are a lot more benefits available from building automation solutions? Integrated systems and connected technology can help create a better experience for patients, their families, and staff by optimizing comfort and improving workflow, while reducing stress and enhancing the healing environment.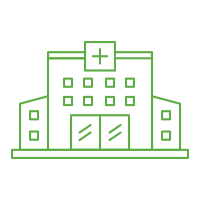 Your Healthcare Facilities
Create a better experience for your patients, doctors, nurses and hospital staff. Our open building automation solutions enable integration with systems and services throughout your hospital to create an efficient, healthy hospital.

Your Energy Costs
Automate and continuously optimize your energy usage based on conditions like occupancy, scheduling, and daylight so that you can cut energy usage when places like patient or operating rooms aren't being utilized or daylight can be used to compliment indoor lighting.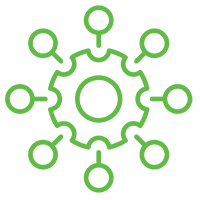 Your Hospital and Its Operations
Our commitment to open protocols helps hospitals satisfy functional, comfort, and regulatory requirements across all room types while not locking you into one, often expensive, service provider. Leverage technology such as RESTful API, BACnet IP, connected controllers to unify systems and services throughout your facilities, to help future-ready your hospital as technology and patient expectations continue to advance. Proactively and remotely manage your hospital with our web-based applications that give you visibility into system usage and detailed alarms such as equipment faults.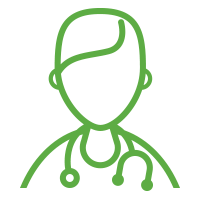 Your Patients and Staff
Patients have a more comfortable and healthy stay with room temperature, lighting, and sun blind controls at their fingertips, along with nurse call functionality. Patients can even see their daily medical schedule when our building automation system is linked with 3rd party software via our open RESTful API. Doctors and nurses are empowered to easily make any hospital space comfortable with access to simple touchscreen controls, while IOT sensors help them quickly track key hospital equipment.